RESIDENTIAL TRASH
We provide each customer with a 96 gallon Toter cart. This is a durable trash receptacle with wheels, attached lid, and lifetime warranty for use during the length of our services.
RESIDENTIAL RECYCLE
We do not currently offer a recycle route. For your recycling needs you can take your recyclables to a local Dorchester County convenient site at no charge to county residents. Please visit the Dorchester County website to find the convenience site closest to you.
YARD WASTE COLLECTION
We accept four bags at each pick-up. Grass clippings and leaves are required to be placed in bags that are less than 20 lbs. each Limbs must not be over 4' in length and 4" in diameter and all yard debris must be contained in bags (Clear plastic or paper lawn debris bags). Yard debris should be placed by your garbage cart and will be collected the same day. Please contact our office if you will have more than 4 bags of lawn debris.
*No stones, sod or dirt permitted.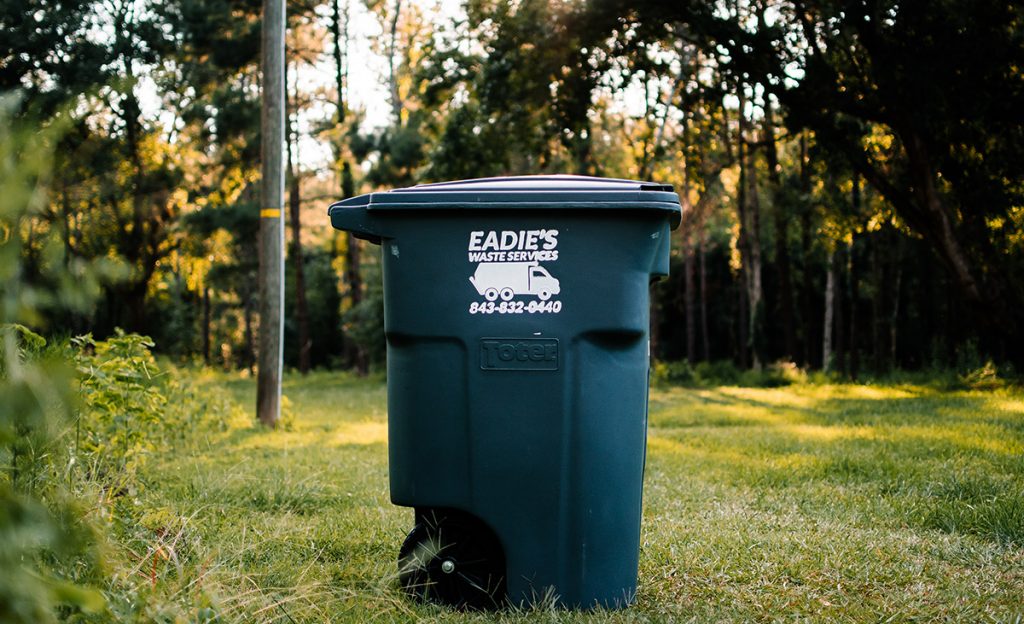 OUR GUARANTEE
Our daily route schedules continuously change due to the addition of new customers, traffic, or road construction. Service is guaranteed by placing trash and recycling out the night before.